One to One Children's Fund
A plan to reduce under-5 mortality in South Africa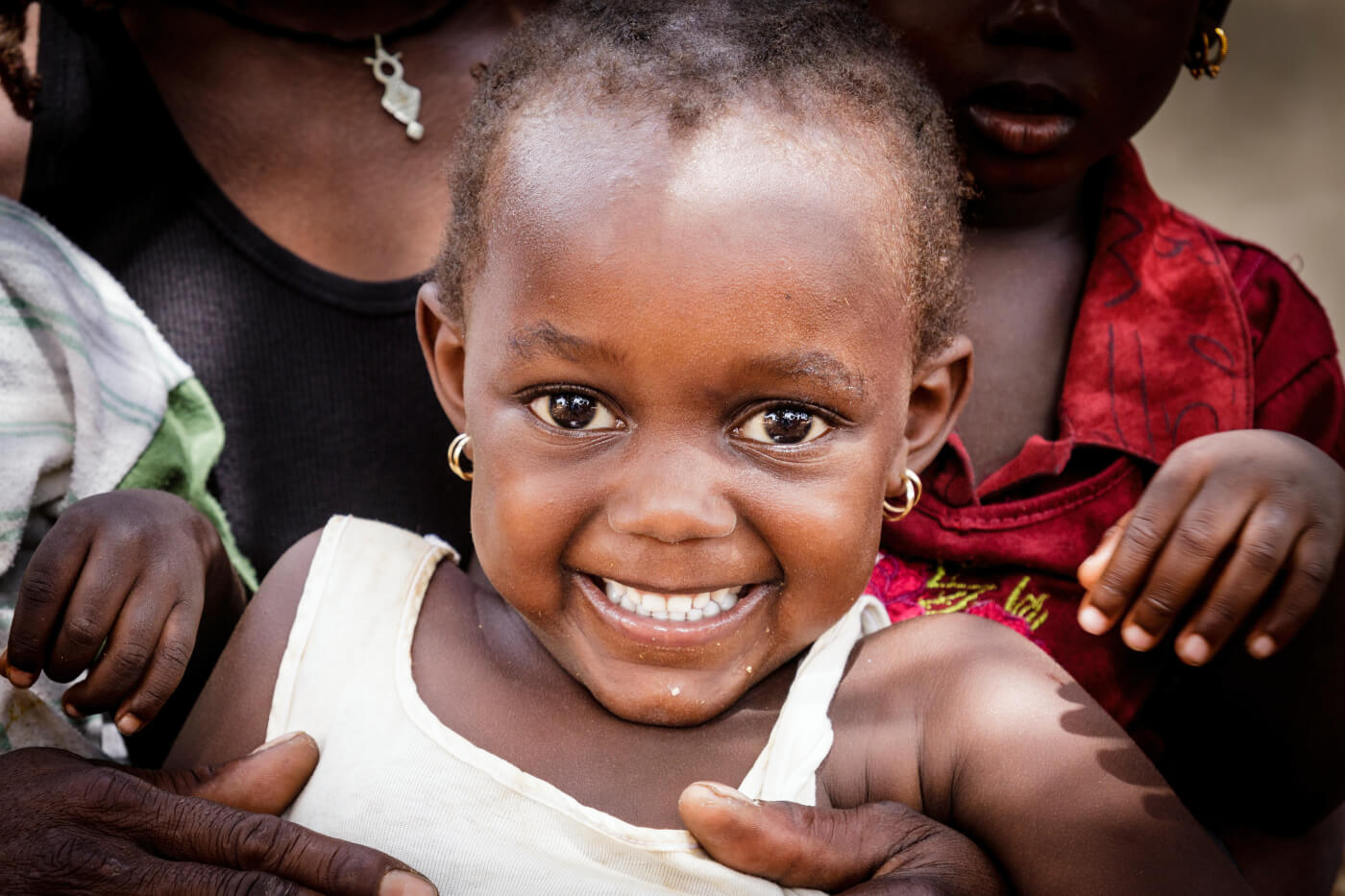 IXM is honoured to support the One-to-One Children's Fund mission to reduce under-5 mortality and morbidity rates in the OR Tambo District in the Eastern Cape province of South Africa.
The Enable project, aims to train and equip community health workers (CHWs) already employed by the South African Department of Health so that they can conduct high-quality home-based visits and improve maternal and child health more effectively.
One-to-One has a history of innovation and was one of the first organizations to provide life-saving drugs to children with HIV in South Africa. One-to-One also has a track record of sustainability: governments, partners and communities have adopted and are replicating One-to-One's projects in several countries.
The Enable Project builds on the success of the Enable pilot with One-to-One recruiting Mentor Mothers from local communities. It is also an adaptation of the successful Mentor Mother model implemented in the Western Cape since 2002.
If the adaptation using government CHWs is successful, a solid case will be made for national government scaling.
Such comprehensive home-based care and support for child and maternal health, integrated with the local system, can substantially improve health outcomes for vulnerable mothers and children.
By contributing to One to One, IXM will contribute to help achieving the goals they have set:
Support 2'400 people within the first 18 months of the project though house-to-house health interventions
Expand into new communities and become further entrenched in existing communities
Demonstrate to the Government of South Africa that by equipping and properly training CHWs, they can provide valuable services to those most in need, and that there will be a visible and significant impact on health outcomes in the communities
Lay the groundwork for further replication and scale up of the model across South Africa.
Healthy Learners
Trains and equips teachers to become School Health Workers (SHW's) to support, monitor and respond to the health of students.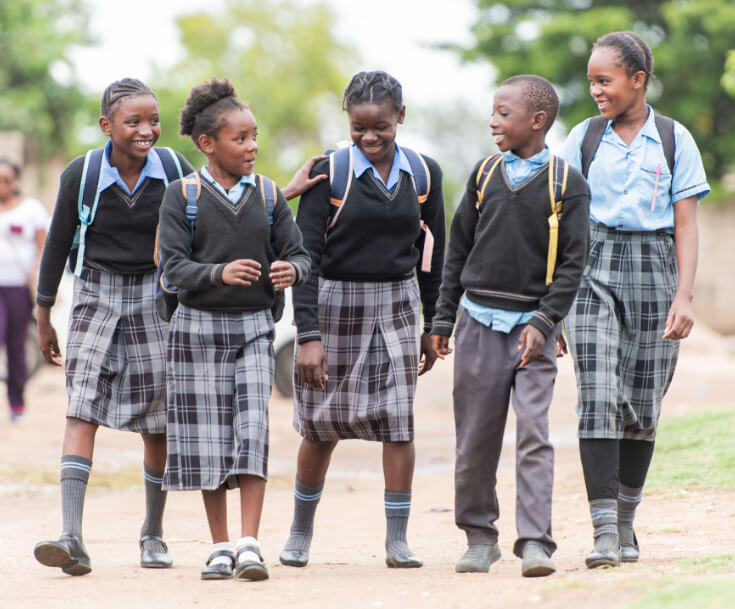 IXM is proud to join the supporters of Healthy Learners and contribute to their projected expansion plans into the Copper belt province of Zambia.
Over the past five years, Healthy Learners has worked closely with the Zambian government to develop, evaluate, and refine a model of school-based community health care.
They saw that common childhood illnesses, such as malaria, intestinal worms, diarrheal diseases, and respiratory infections, often kept school-aged children out of school for days or even weeks at a time. They also found that since school-aged children often miss out on healthcare, otherwise preventable and curable illnesses frequently result in life-long health challenges or disability.
Trained SHW's make preliminary diagnoses and triage decisions, treating mild conditions at school while making referrals to associated clinics for more severe conditions. The clinics, meanwhile, offer expedited care to those patients referred by SHW's. This collaborative approach has proven to result in better health outcomes, improved attendance, and a reduction in illness-related complications, all at an ongoing annual cost of less than USD 2.50 per child.
In 2020, the COVID-19 pandemic led to a surge in demand for the model and the program thereby enabled Zambia to become one of the first countries on the continent to re-open and manage schools safely. Healthy Learners has scaled its model to all 105 public primary schools in Zambia's capital city of Lusaka, serving a total of 250'000 children.
The innovative programming and technology that these organization provide is currently active in all Lusaka government primary schools and is poised to scale beyond Lusaka and into the Copperbelt province by 2023.
The Education Partnerships Group (EPG)
Supporting governments to shape and strengthen their education systems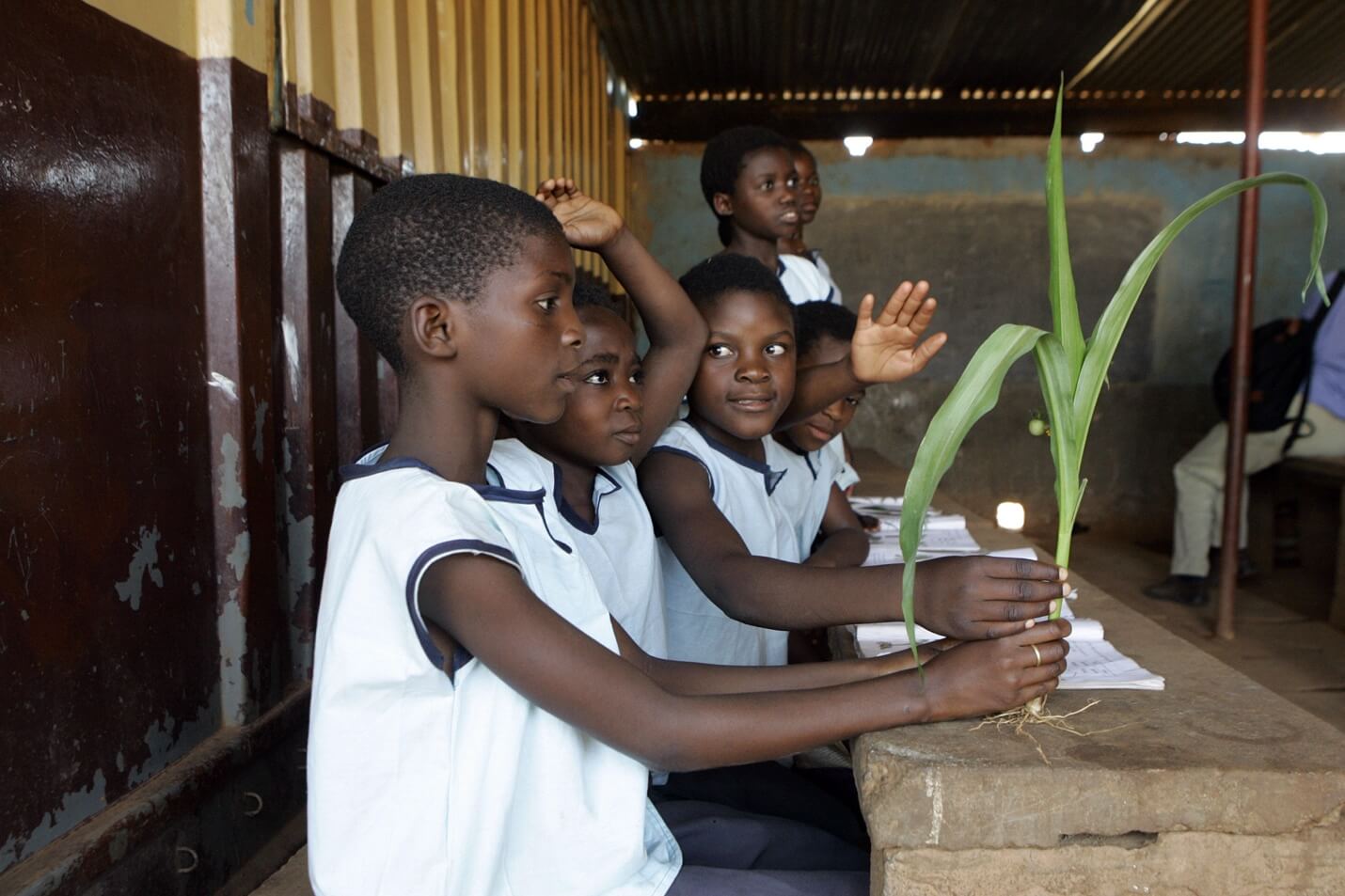 IXM proudly support EPG's vision through their Zambia program: that governments in low- and middle-income countries are equipped to ensure that every child goes to school and learns.
The principle that governments are best placed to make decisions about their country is at the core of EPG's approach and purpose.
EPG's role is to enable those decisions by generating and using research to ensure policy is informed by evidence, back the design and effective implementation of policy, and advise on the piloting and scaling of new policy reforms.
EPG is currently working in 5 countries in sub-Saharan Africa: Côte d'Ivoire, Ghana, Sierra Leone, South Africa and now Zambia.
In Zambia, EPG's work focuses on the strengthening of 2 key policy areas: school accountability - by addressing gaps between policy and its implementation, and engagement between government and the non-state sector - by enabling environment for non-state schools.
By supporting EPG, IXM will contribute to:
Strengthen the quality of teaching and learning in Zambia's 3,085 registered non-state primary and secondary schools which reach over one million (1,203,036) children and 29,371 teachers, by supporting the government to:
Develop a non-state sector engagement strategy and implementation plan
Streamline and automate registration processes for non-state schools
Establish a dedicated unit and officers to oversee all non-state engagement and operations
Provide the foundations of the policy and regulatory environment for non-state schools in Zambia
Improve the quantity and quality of data available to the ministry to make better evidence-informed decisions about how to copy strengthen the quality of teaching and learning in Zambia's non-state schools.